We'll Clone Any Landing Page You Want Into Carrd
🔥 Get your landing page – for a fraction of the cost 💵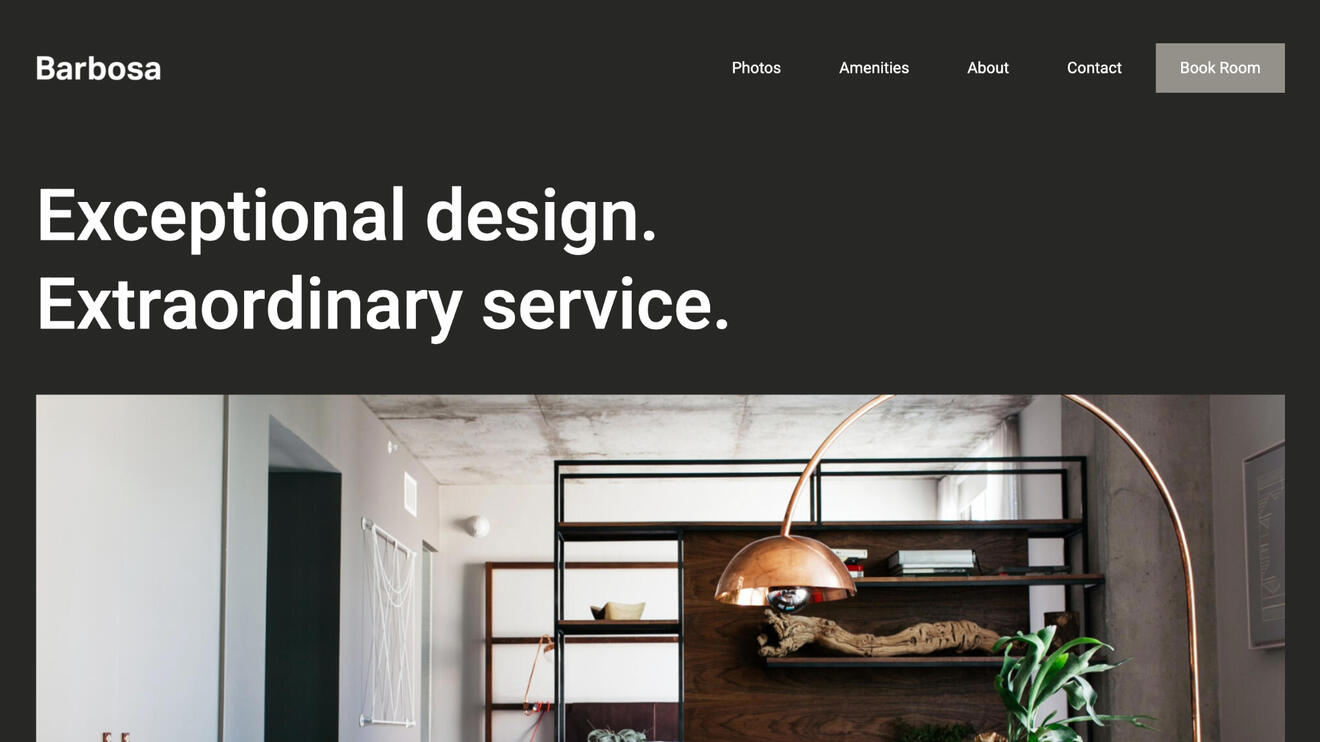 Barbosa Hotel
Example 1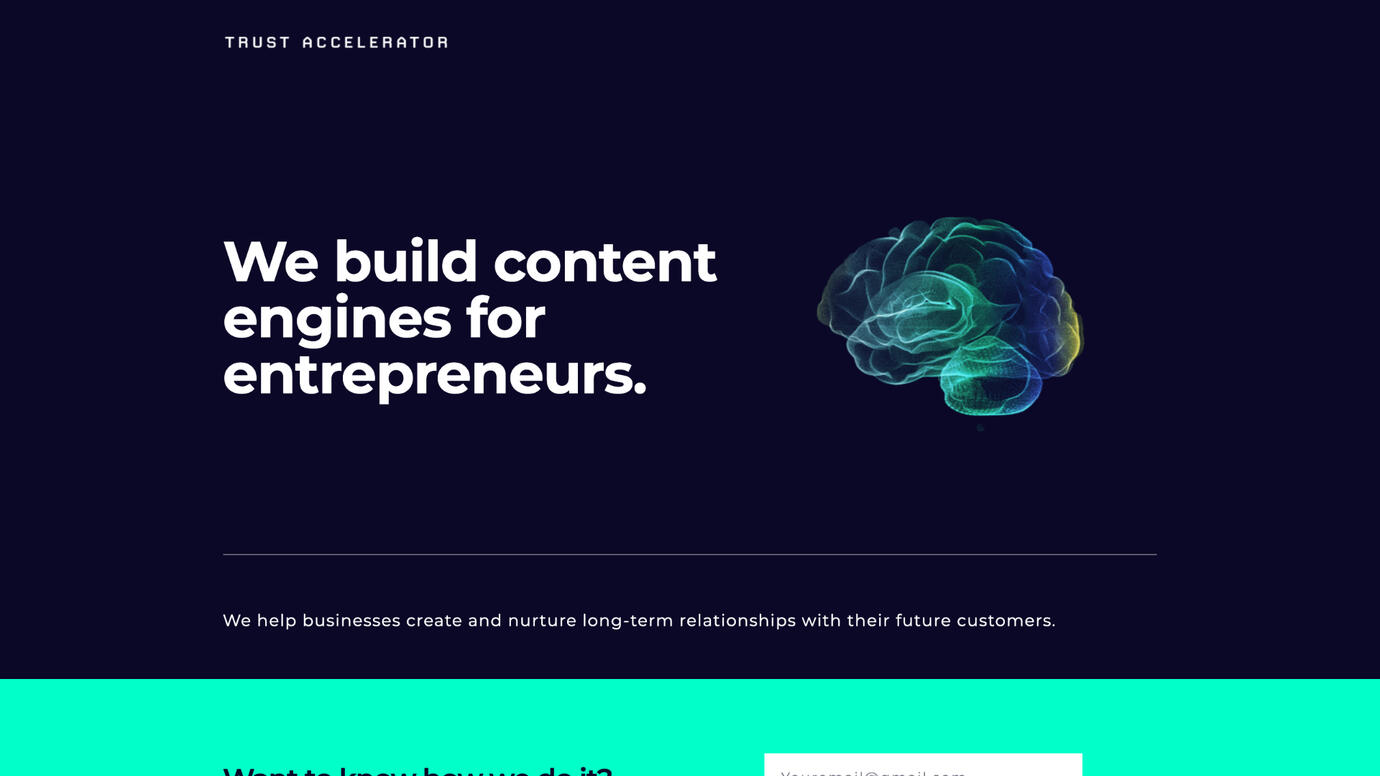 Trust Accelerator
Example 2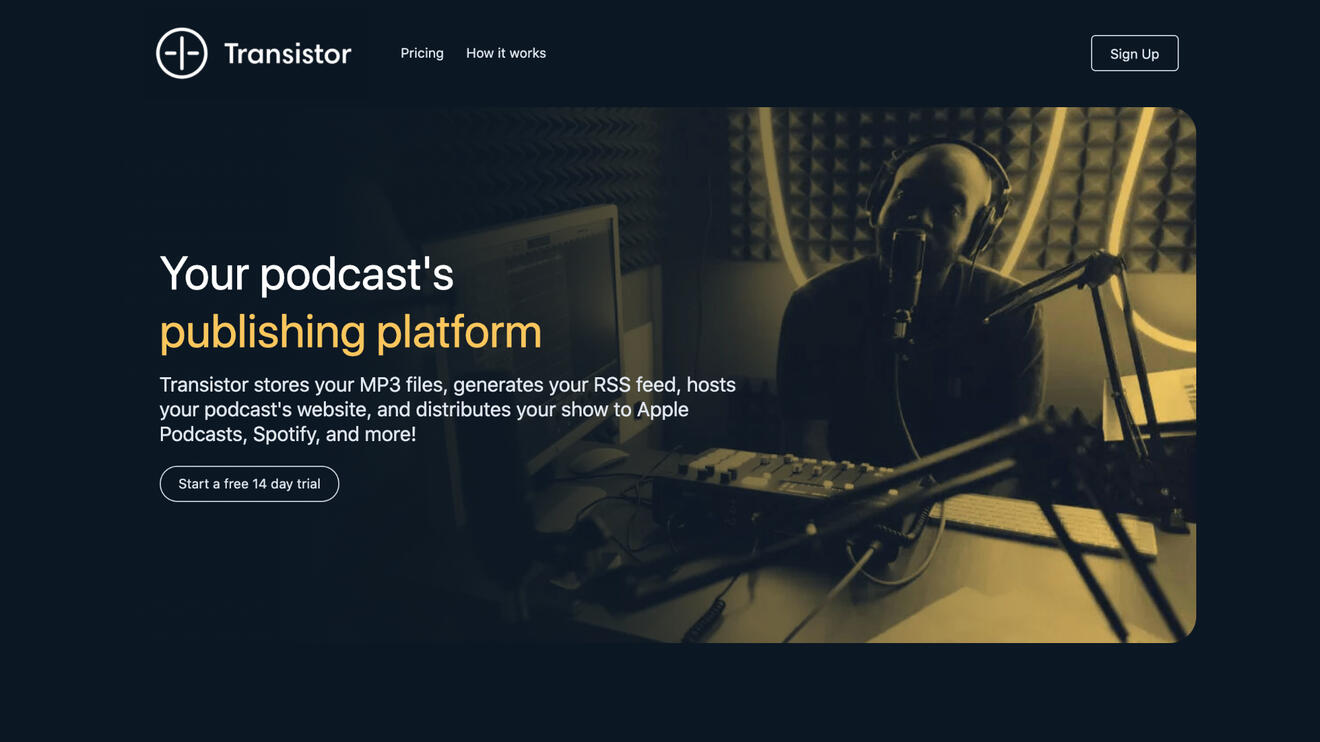 Transistor FM
Example 3
Get your landing page clone
For just $199
Here's how it works:
You buy our service

You tell us which landing page you want cloned

We get back to you and start working

We deliver your Carrd site within 72 hours

If you are not completely happy we'll do one revision
---
You still have questions?
Email us at designzite@gmail.com
A cloned landing page gets you a starting point that is much simpler to edit/work on, then it is to start with a blank white page.

Let's you use Carrd which is an intuitive & easy to use website/landing page builder

Save hours of your time by not having to learn the ins and outs of designing in Carrd.

Get landing pages that load very fast and are "Google friendly"

Cut down on your monthly cost.(Carrd costs $4/mo while many other landing page builders cost $99+/mo.)
Awesome template and project! It's always amazing what is possible with Carrd.

— David Hermann (@DavidHer_mann) December 2, 2019
Thanks, Martin! Big fan of those carrd templates you dropped 🤩

— AC Dye (@acdyee) January 16, 2020
Big fan of Drrac. Looking forward to what you're coming out with next 😀

— Ash (@ModernAfflatus) April 24, 2020
Get Started Now!
Get your landing page clone for $199.
---
You still have questions?
Email us at designzite@gmail.com
Frequently Asked Questions
Can you clone all sorts of landing pages?
Yes, but some features might not be possible to do in Carrd. For example complex animations. I will let you know if something is not possible to make. If you have any questions about a landing page you want to clone, send us an email: designzite@gmail.com
Do you offer revisions?
Yes, you will get 1 revision on your order. Everything will be as close to the original website as possible, but if you would like to do some changes you're more than welcome to do that with a revision.
What's the delivery time?
You'll receive the cloned landing page within 72 hours after your purchase.
What plan do my Carrd account need to be on?
You will need to have the Carrd Pro Plus plan for me to be able to make and send a clone to you.
What if I'm not happy?
I will try to make you as happy as possible and make revisions that you like, if you're still not happy with the results I offer a 50% refund.
Who should buy this service?
It's preferred that you have a basic knowledge about Carrd and know how to make edit afterwards once you receive your clone.
Get Started Now!
Get your landing page clone for just $199.
---
You still have questions?
Email us at designzite@gmail.com